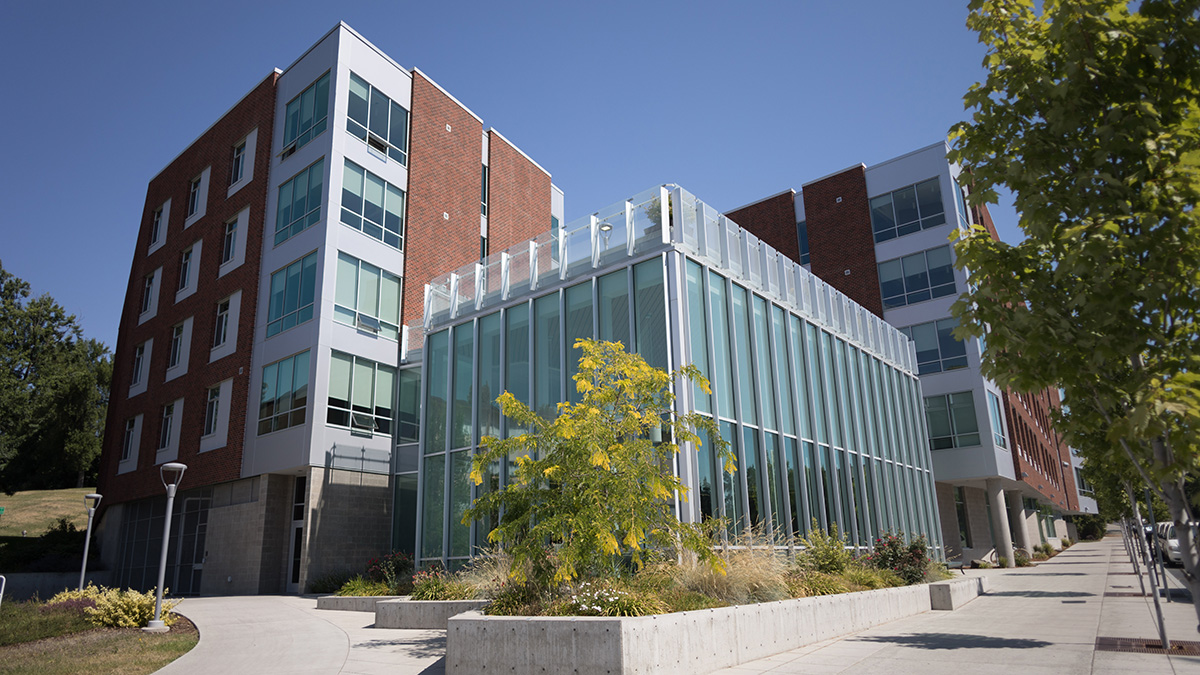 Summer Residence Hall
Summer Residence Hall rooms are available on a nightly basis in WSU residence facilities - two week minimum required. All rooms are single occupancy with streaming TV and WSU Resnet high-speed internet service. All rooms have a sink, closet, and air conditioning. Furnishings include: bed, chest of drawers, desk, desk chair. Some rooms have a semi-private bathroom (shared between 2 people) option. Laundry and kitchen facilities are available in the hall. Residents are required to provide bedding (extra-long twin).
Summer Residence Hall contract covers from 05/07/2023 through 07/30/2023. Students with Fall 2023 Residence Hall contracts may extend their summer contract until Fall Residence Hall contracts begin. Go to the Housing Application page to apply after March 31. 
Cost and Amenities
2023 Summer housing is provided in the following hall:
| | |
| --- | --- |
| Northside Hall - Single Room | $41.00/night |
| Northside Hall - Single with semi-private bathroom | $46.00/night |
Spring 2023 to Summer 2023 Housing Transitions
Students who currently live in the residence halls, and apply for housing in the summer 2023 residence hall will be notified of their room assignment on Saturday, May 6th. Students should plan to move into summer assigned space on Sunday, May 7th beginning at 10 a.m. Summer housing students will be automatically granted an extension of contract and allowed to remain in their spring assigned space until 5 p.m. on Sunday, May 7th.  Summer housing students will need to complete their move and check out of their spring space by 5 p.m. on Sunday, May 7th.
Students transitioning from spring to summer housing may sign up for housing for a period of less than two weeks.