Housing & Residence Life
Living on campus puts you next to the action. Grab a quick bite, hold a study group. walk to class, eat dinner with your neighbor, go to a concert - the possibilities are endless. And your Cougar family will be there to support you every step of the way.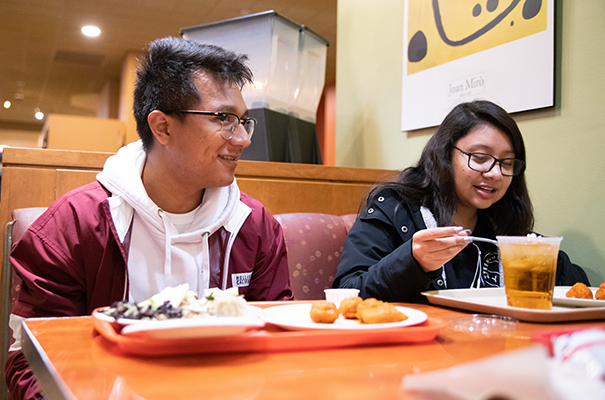 On Campus Eats
Eat delicious food at dining centers, markets, espresso bars and more.
Dining Options
Upcoming events
Visit Coug Presence to find more events and student groups.
There are no upcoming events.